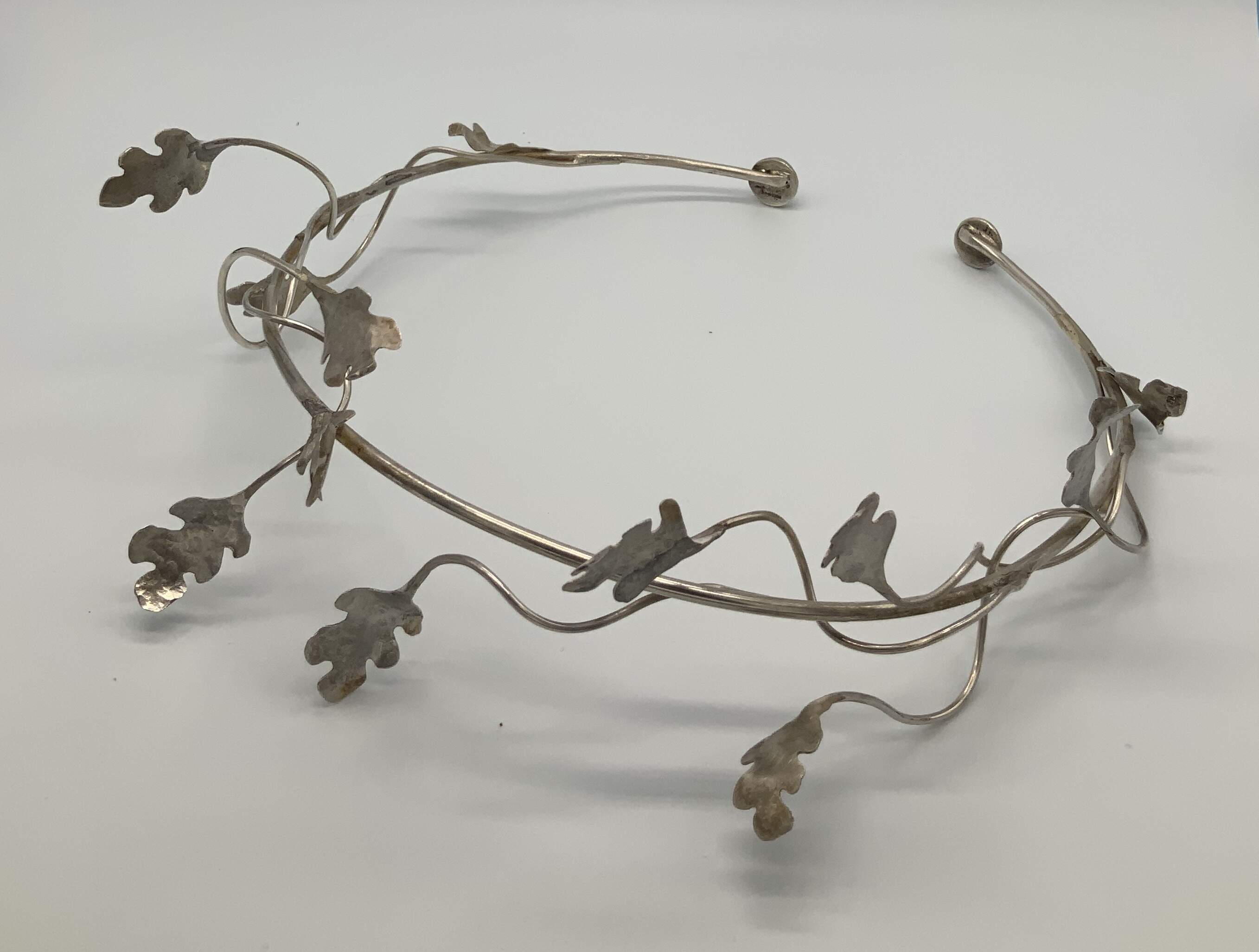 'And so to wear an oaken crown'
£450.00
This is an AMAZING piece, a crown fit for the queen of the day, whether she's getting married, hand-fasted, being made a priestess or just wanting the ultimate in festival wear! Featuring hand formed and hand planished oak leaves on stems that curving enticingly from the central crown, terminating in hand forged silver studs. Although designed as a crown it can equally be worn as a collar.
approx 200 mm deep and approx 150 mm wide
12 Hand formed and planished oak leaves
1 mm wire stems
4 mm central crown
Two 10 mm hand forged terminal studs
Wearable as a crown or a collar
These are made individuallyto order and are extremely rare and prices range accordingly.