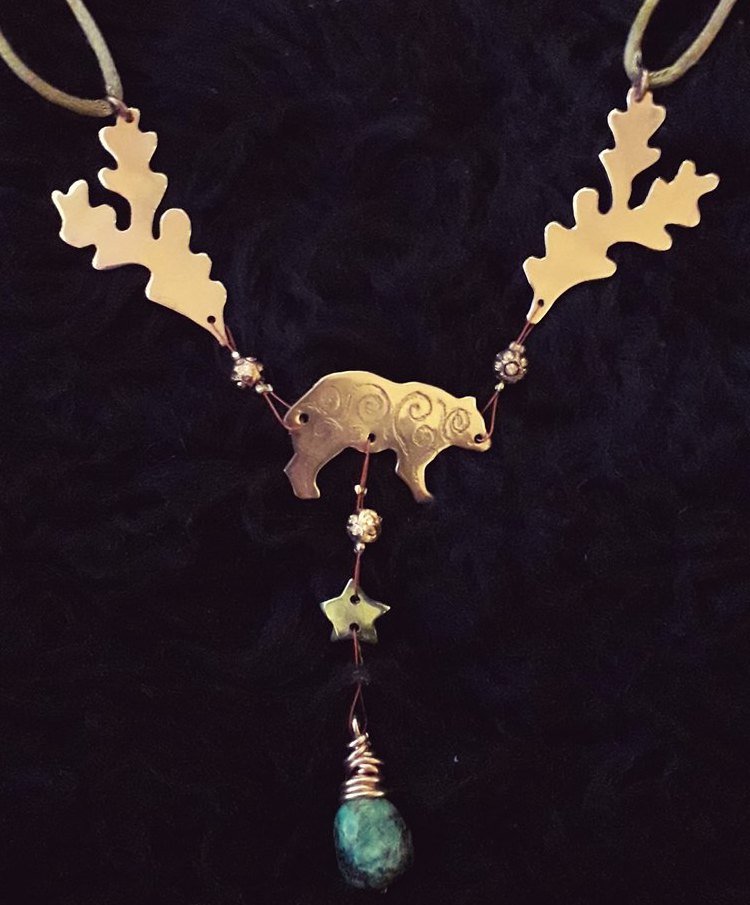 Ursus of the Stars
£165.00
A beautiful piece constructed from recycled copper, hand engraved and polished to a mirror finish. 'Ursus of the Stars' is from a tale of love and the power of love to conquer, time, space and even the gods themselves! Finished with wire wrapped turquoise and repurposed beads, 'Ursus' is a wonderful piece full of narrative.
Oak leaves aprox. 5cm in length, 'Ursus' is approx. 3cm, hung on rust coloured silk and finished with copper findings.
SOLD
similar edition is available as a commission.